Probably the worst-kept secret in Red River Gorge, the (strangely) unofficial trail to Star Gap Arch is an easy hike with a huge payoff. There is a somewhat tricky descent to get to the ultimate reward, but most hikers shouldn't have trouble navigating it.
Star Gap Arch Interactive Hiking Map
You can use this interactive map at the trail! Here's how
Download map GPX file
Directions
---
Dogs
Allowed on 6 foot leash
Sun exposure
Dense tree canopy
Flora/fauna
Ticks, destroying angel mushroom
Kid friendly
Not really. Read below
---
Hiking Star Gap Arch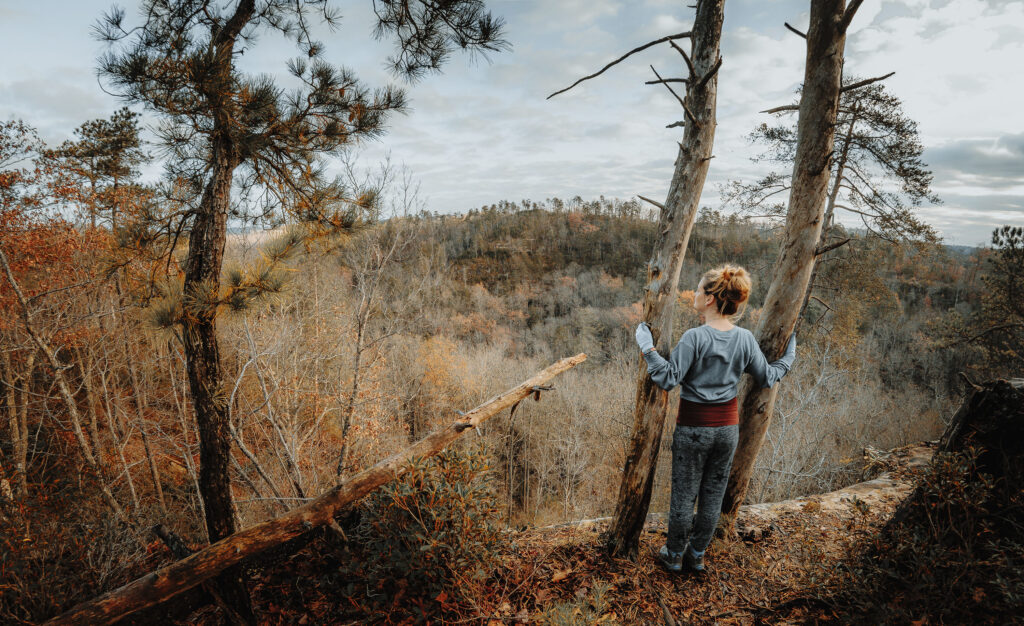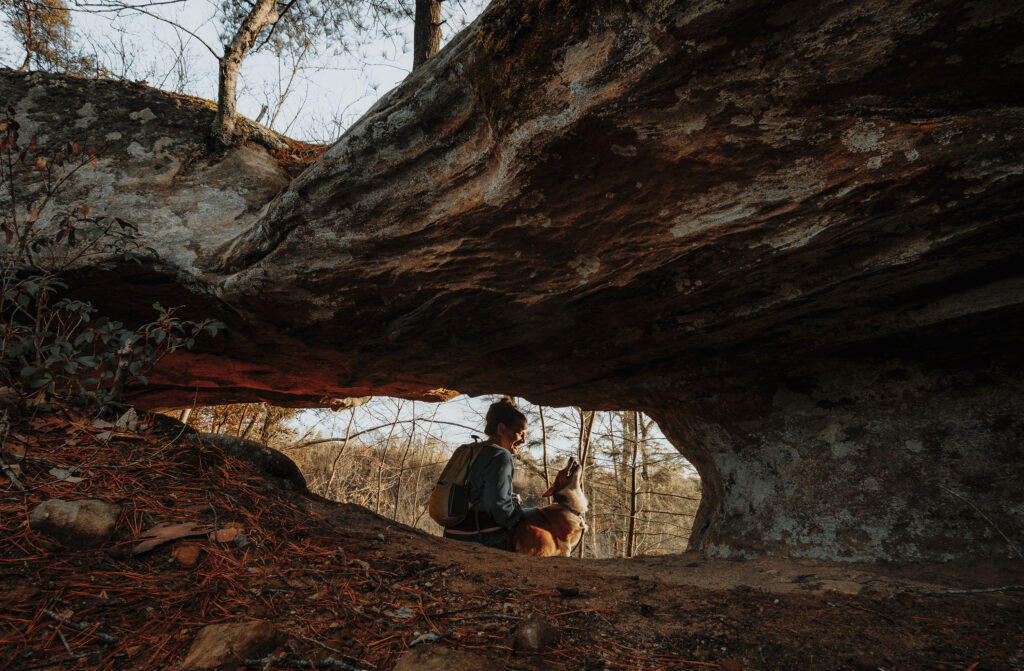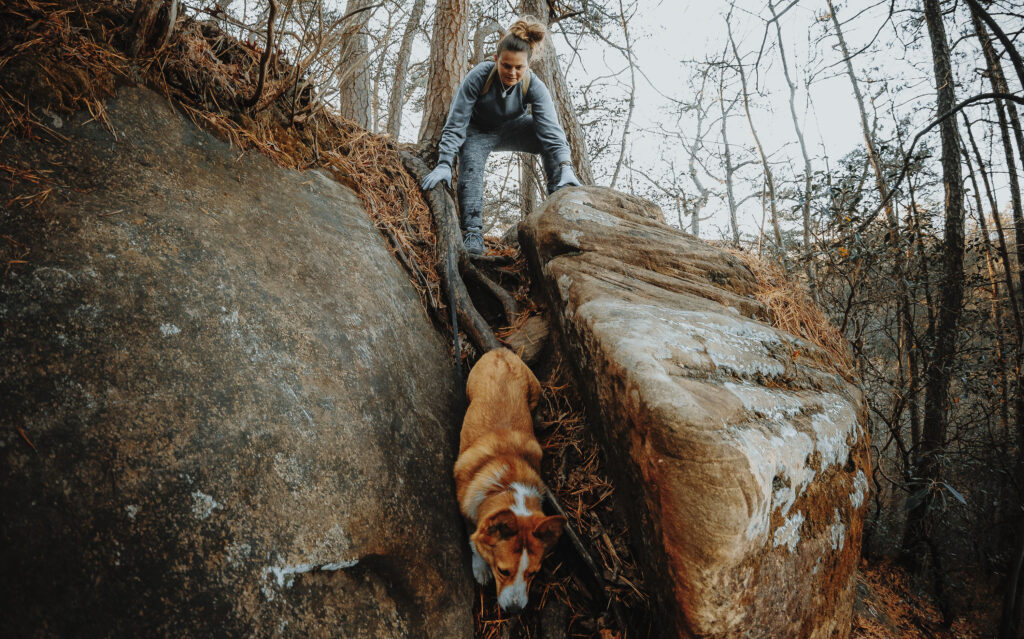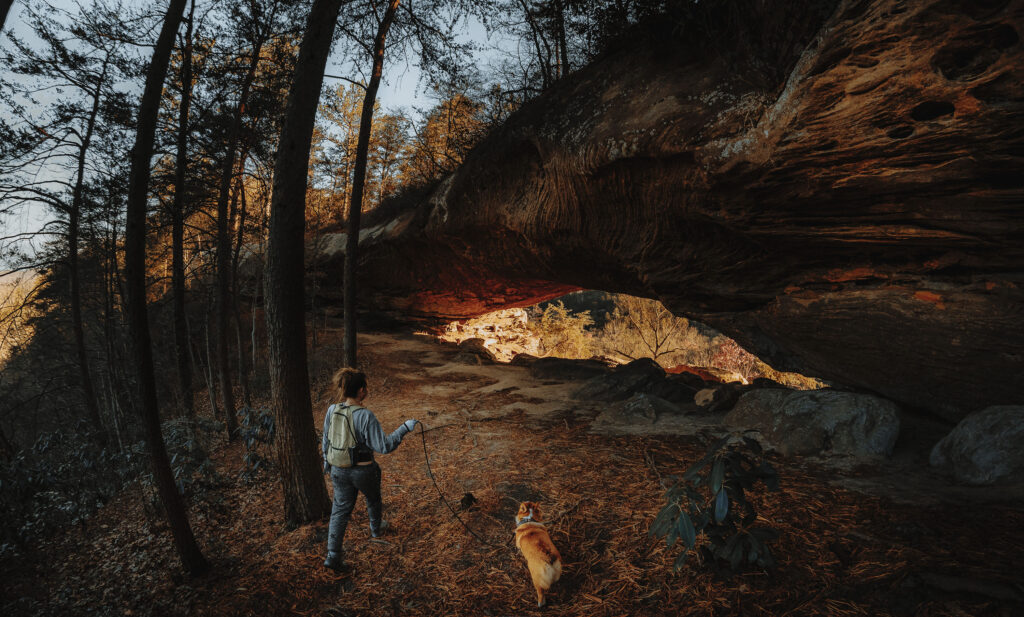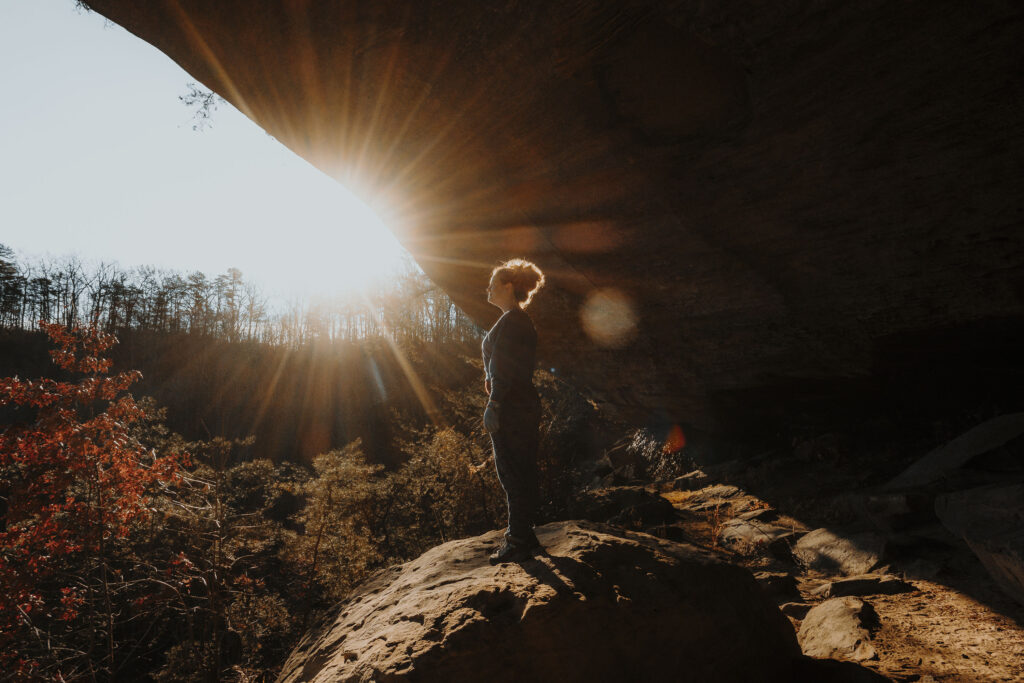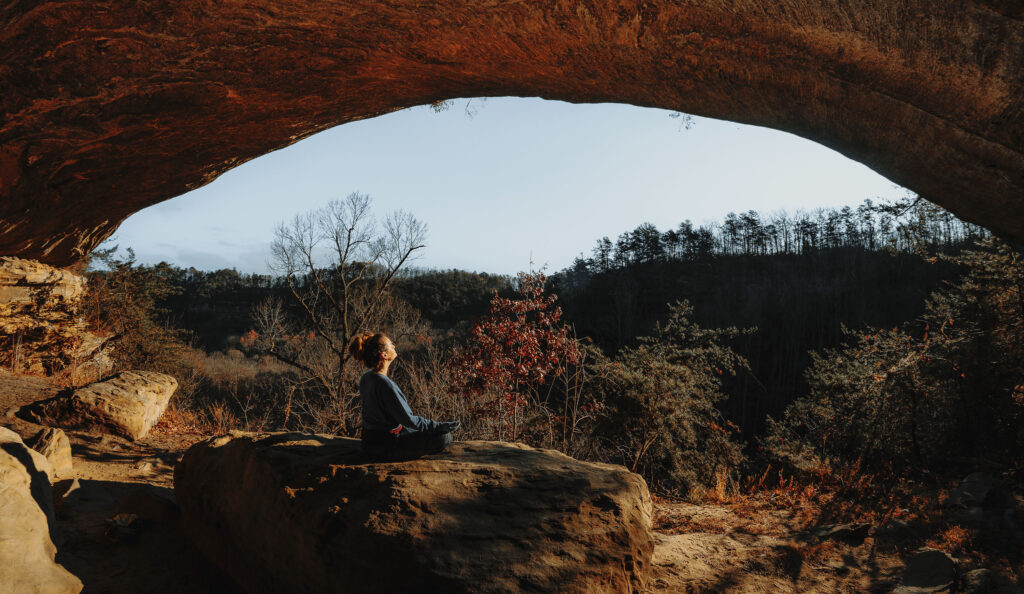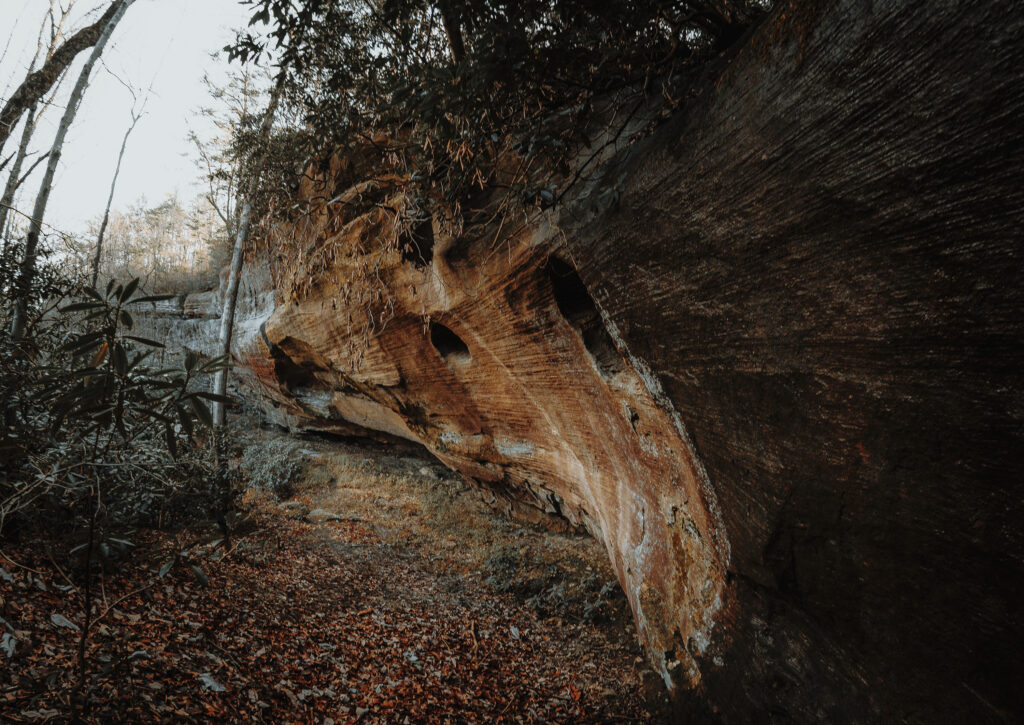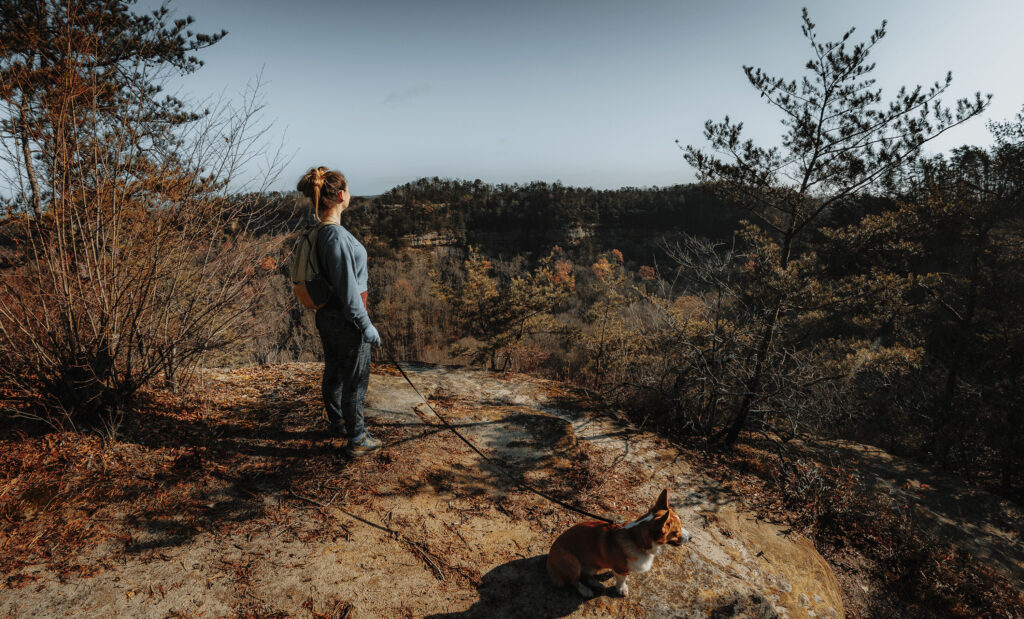 Use this map on your hike!
Load this web page on your phone while you still have service.
Then, tap the arrow icon on the map to show your current location and follow along.
Tap the layers icon to switch between topo, satellite and other helpful map layers.
To save battery life, put your device in airplane mode. GPS still works even without service!
PLEASE HELP US OUT!
If you enjoyed this free article on hikingillustrated.com, please consider
purchasing anything on Amazon via our affiliate link at no extra cost to you.
Related Posts