Think you've seen everything at Brown County State Park in Indiana? This multi-use trail is often overlooked by hikers, which is just fine by the mountain bikers who flock to the park.
RELATED: The Best Hiking Trails in Brown County State Park, with Maps and Rankings
Aynes Loop Interactive Hiking Map
You can use this interactive map at the trail! Here's how
Download map GPX file
Directions
Aynes Loop trailhead. From the north entrance to Brown County State Park, follow East Road and bear right at the first fork to continue on Horseman Camp Road (don't worry if you accidentally go left – East Road will meet up again with Horseman Camp Road). Pass Abe Martin Lodge Road. After East Road rejoins Horseman Camp Road, travel about a quarter of a mile and look left (east) for a pull out known as Picnic Point. Note that this area has limited parking, but most visitors pull in for a quick stop to view the scenery.
---
Dogs
Allowed on 6-foot leash
Sun exposure
Dense tree canopy
Flora/fauna
Pawpaw trees, timber rattlers
---
Hiking Aynes Loop
We've done just about every pure hiking trail in Brown County State Park frontwards and backwards, so when we ventured back to the park one mid-October day, we were wanting to try something different for a change. Aynes Loop — named due to its proximity to the Aynes House, a gubernatorial vacation home in the park — fit the bill.
We had actually wanted to do this trail for some time, so we were happy to cross it off our list at last. Although it is typically known as a mountain bike trail, just about all of the MTB trail system in the park is categorized as multi-use. Just be aware of your surroundings and be ready to step aside for any two-wheeled visitors.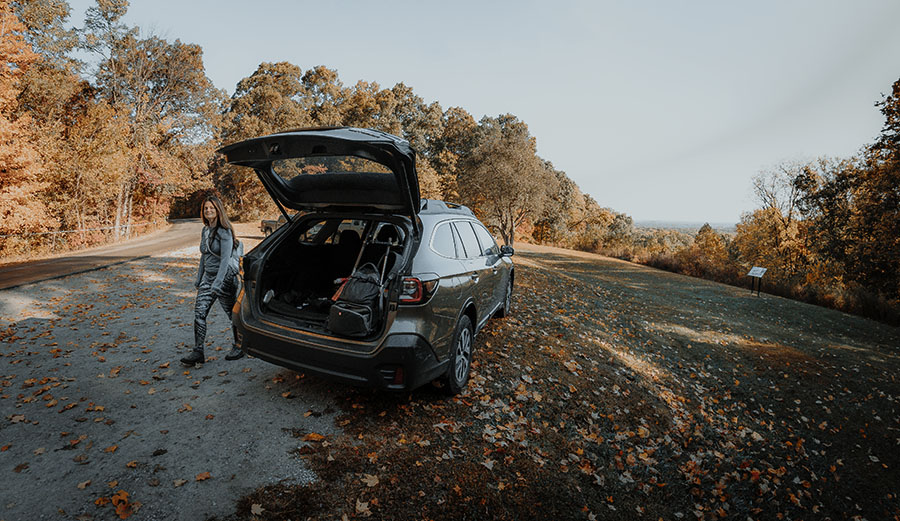 We hit the trail early, and during our two-hour hike we didn't see any mountain bikers. In fact, we didn't see anyone at all and had this majestic corner of the world all to ourselves.
Starting out, you'll find the trailhead directly across the road from the Picnic Point pull-off. Be mindful of how you park your vehicle here because as the area gets busier throughout the day, you may be blocked in by some well-meaning but unwitting leaf peepers. We learned that the hard way.
After crossing the road, look for a small faded yellow sign. That marks the entry point, and you'll descend quickly to reach Bobcat Loop. When we were here, the access trail was blocked by treefall, but it was not difficult to navigate around.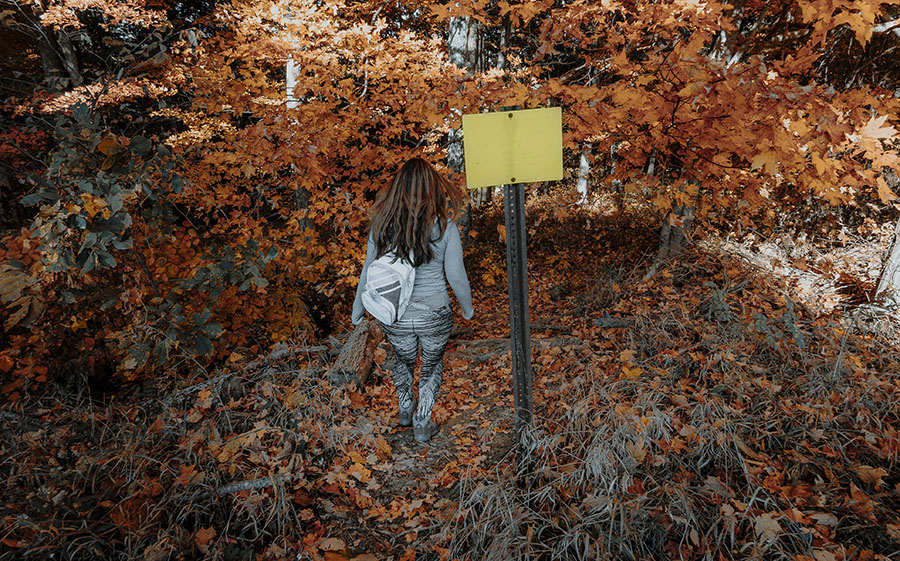 Turn right on Bobcat Loop for approximately half a mile before connecting with Aynes Loop. Since it's a loop, there's no wrong choice if you go right or left. We've heard that most mountain bikers go clockwise on this trail to avoid a steeper climb out of the valley, so we went right for a counter-clockwise trek that would keep any potential oncoming riders in our sights.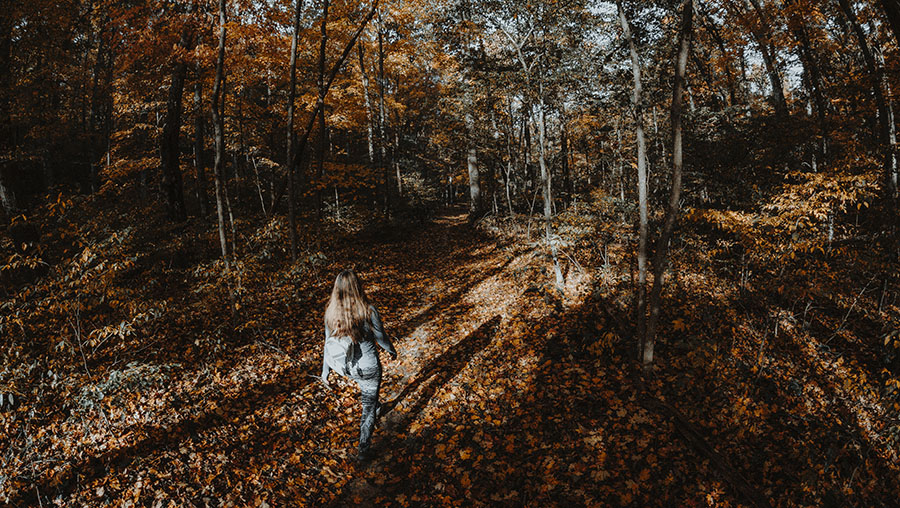 Going in this direction, Aynes Loop descends lazily to Green Valley Creek, which is dry during most of the year. The trail follows the valley in a northwest direction for a little over a half mile where you'll pass the ruins of a cabin (or possibly a former park shelter) with a still-intact chimney and foundation that shows an interesting floor plan.
We're 95% sure there aren't any open wells around here to fall into (the park surely would have filled them in if there were, right?), but be careful where you step nonetheless if you decide to explore. Falling down a well would totally harsh your hiking mellow, man.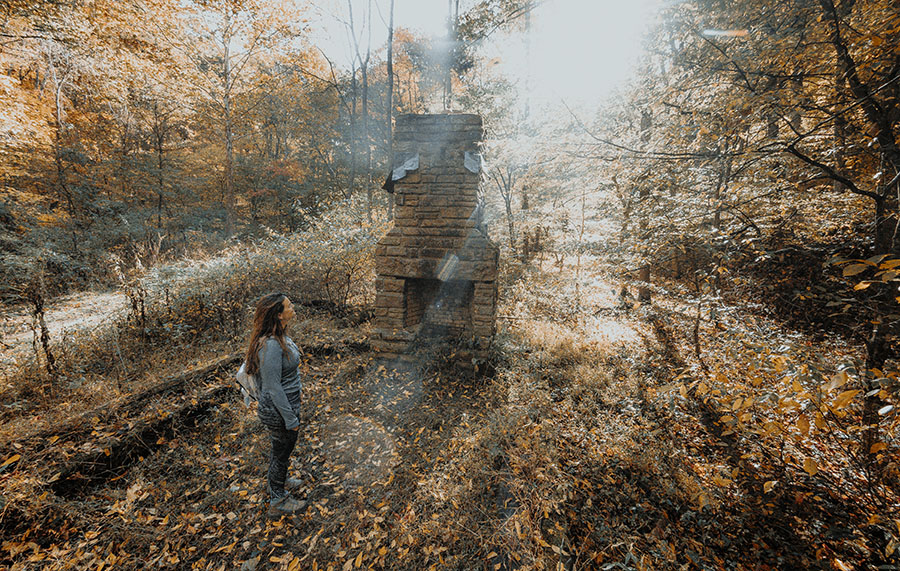 From here, the trail turns generally southwest as you climb up out of the valley. You'll cross junctions with Green Valley Trail, Shelley and Hesitation Point Trail. Since this is largely a mountain biking trail network, opportunities abound for extending the hike.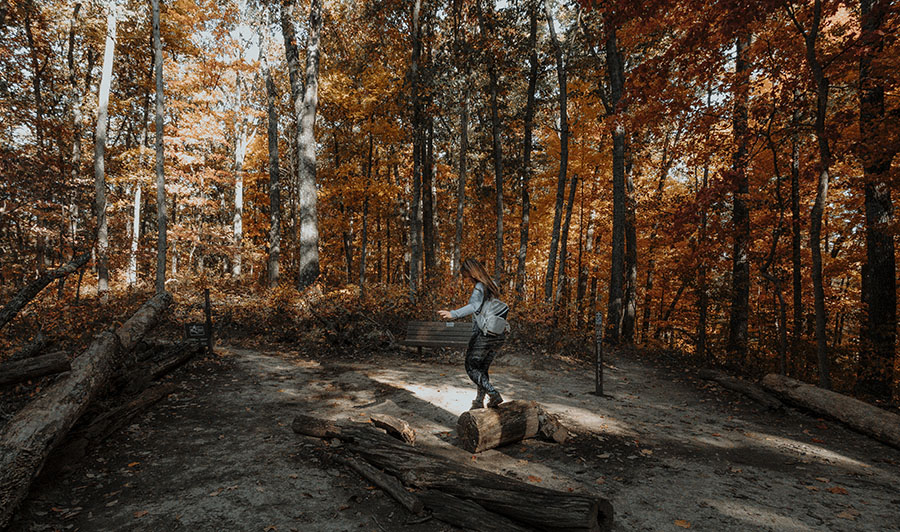 Once you've completed the loop and are on your way back to Picnic Point, keep a close eye out for the access trail back to Horseman Camp Road — it's not very obvious. Using a GPS-enabled map (such as the one on this page) will help guide you home.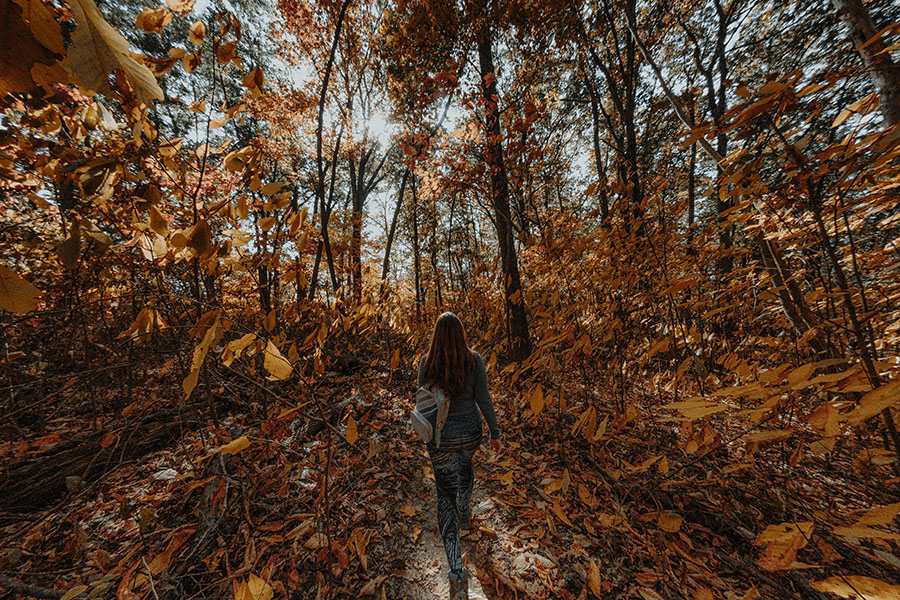 Use this map on your hike!
Load this web page on your phone while you still have service.
Then, tap the arrow icon on the map to show your current location and follow along.
Tap the layers icon to switch between topo, satellite and other helpful map layers.
To save battery life, put your device in airplane mode. GPS still works even without service!
PLEASE HELP US OUT!
If you enjoyed this free article on hikingillustrated.com, please consider
purchasing anything on Amazon via our affiliate link at no extra cost to you.
Related Posts