Brum Woods is a small network of well-maintained multi-use trails on the southwest side of the city of Batesville in Indiana.
Lena Brum (1900-1993) was opposed to Batesville development and denied many offers for her land, and she left the property to the city upon her death. In turn, the city honored her wishes for preservation and created a fine park for the public to enjoy.
Brum Woods Interactive Hiking Map
You can use this interactive map at the trail! Here's how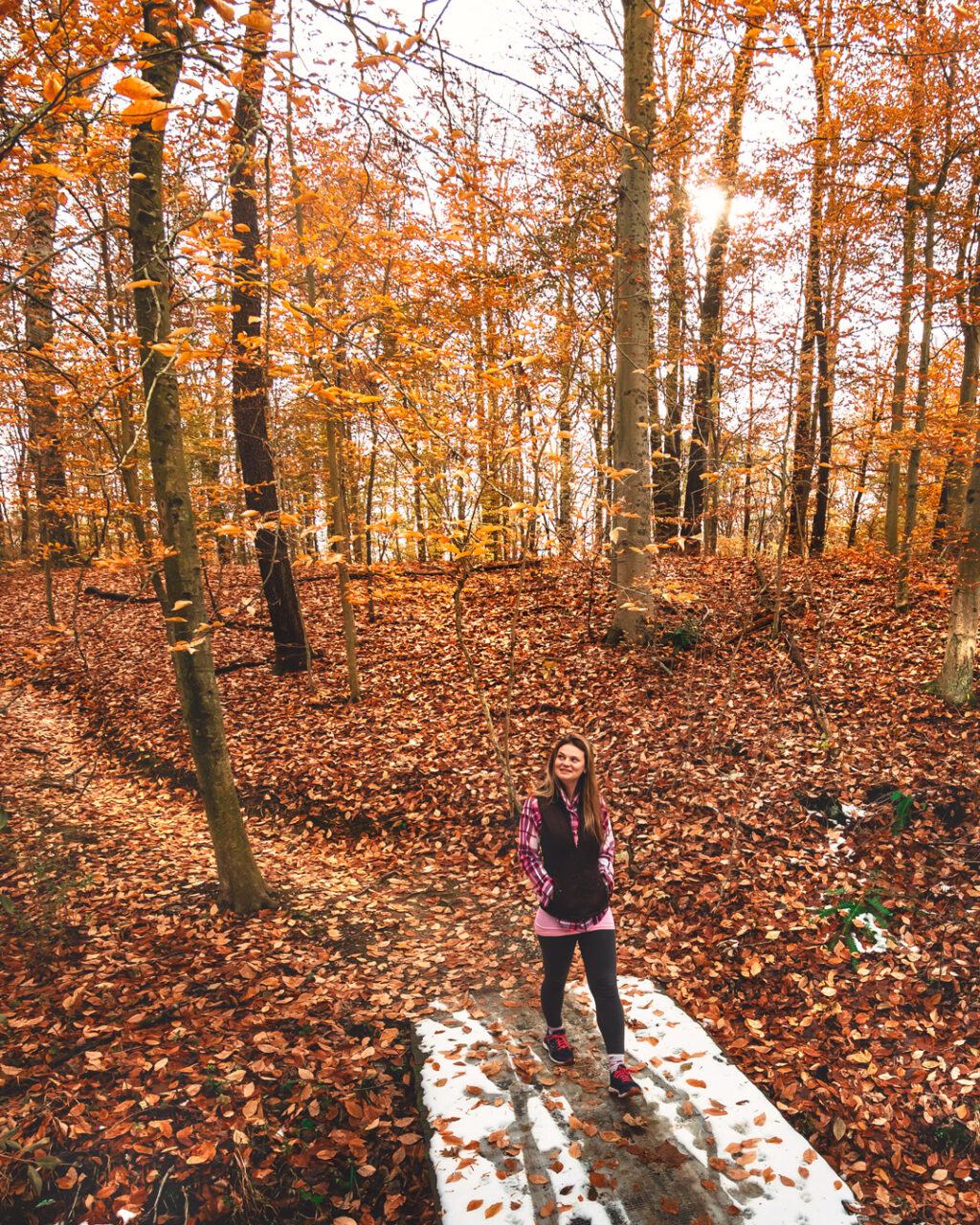 Tips:
Because it is a multi-use park, be aware of possible mountain bikers sharing the trails — using earbuds might not be the best idea here.
Also, be sure to put on plenty of bug spray in the summer months.
The city asks that you not use the trails if they are muddy.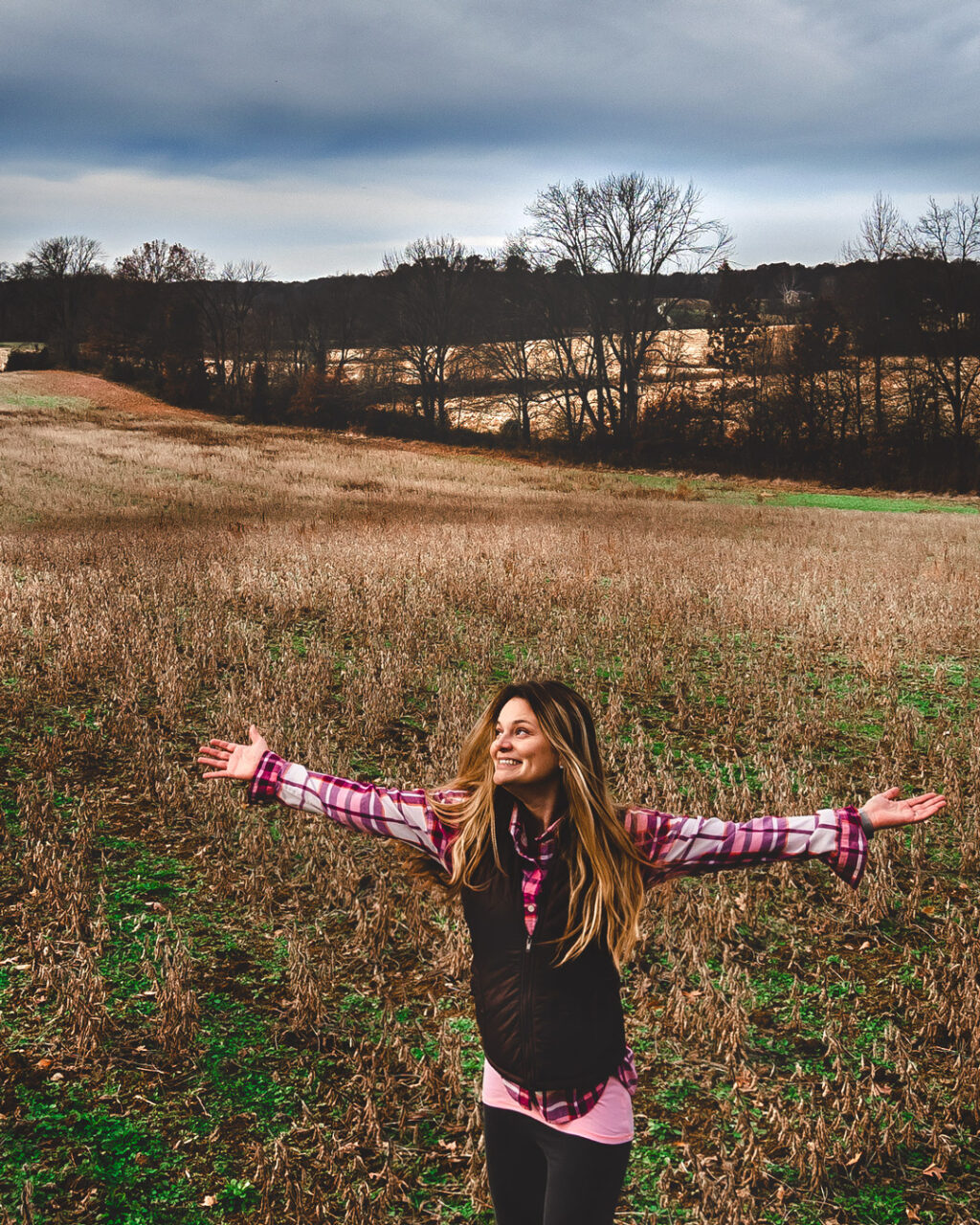 Parking:
There are two parking areas — one at the intersection of State Road 229 and Huntersville Road, and the other at the entrance to Lena's Nature Trail (Trail #1) on Mulberry Street. Parking at the Mulberry Street lot will allow for an easy outer loop connecting route as shown in the interactive map.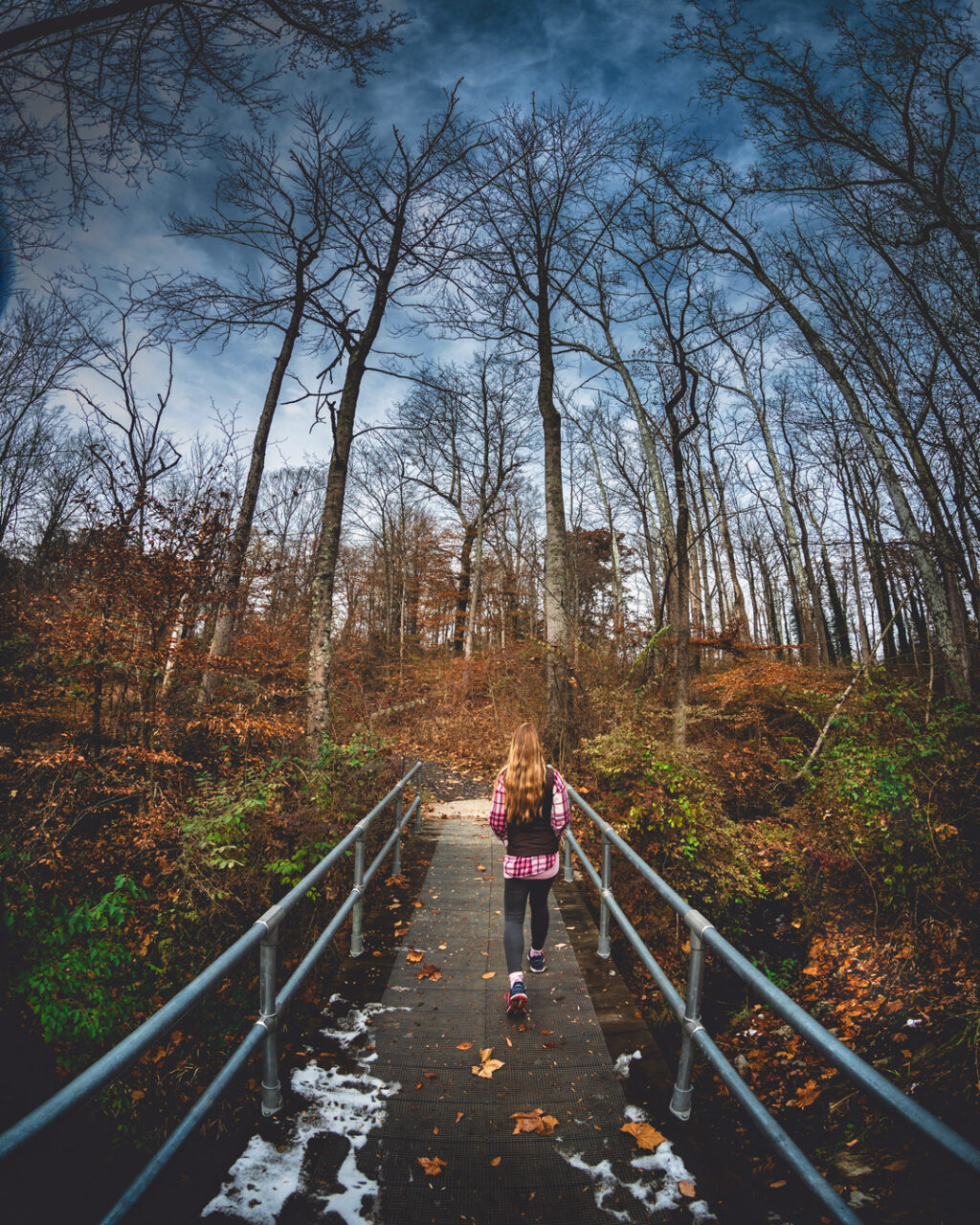 Because this is a lesser-known trail system without many online mapping resources, refer to the official city map below for the complete individual trail loops.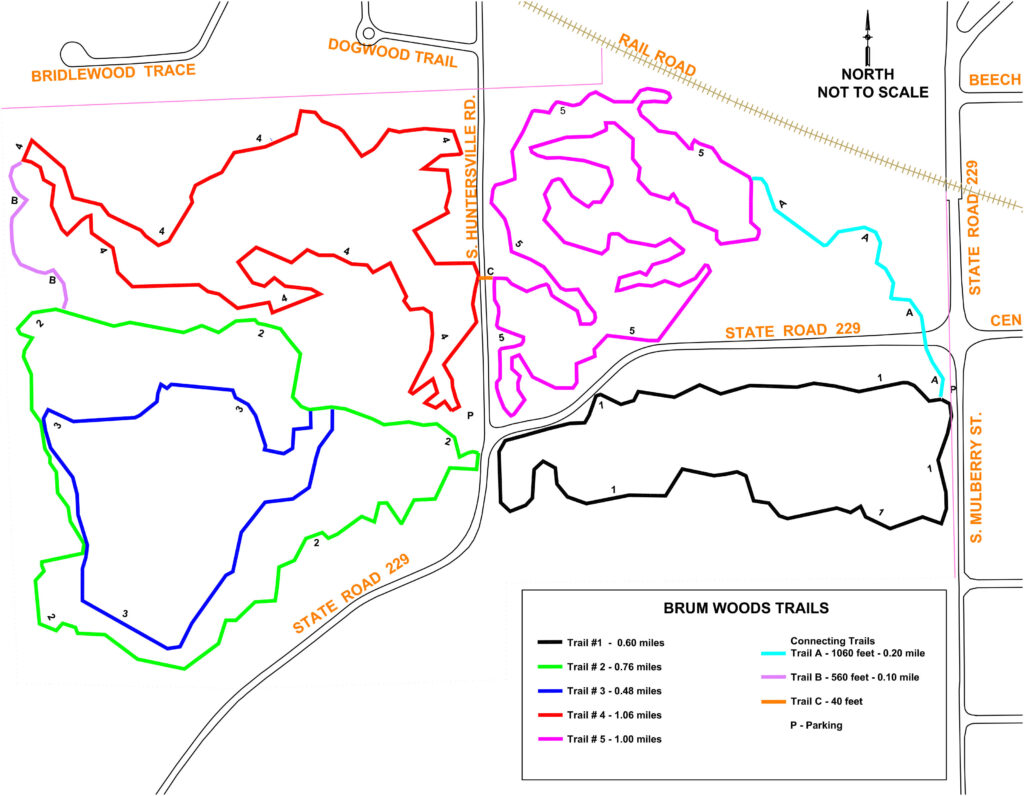 Happy hiking!
Use this map on your hike!
Load this web page on your phone while you still have service.
Then, tap the arrow icon on the map to show your current location and follow along.
Tap the layers icon to switch between topo, satellite and other helpful map layers.
To save battery life, put your device in airplane mode. GPS still works even without service!
PLEASE HELP US OUT!
If you enjoyed this free article on hikingillustrated.com, please consider
purchasing anything on Amazon via our affiliate link at no extra cost to you.
Like us on Facebook!