Formerly known simply as the Trail 9 extension, Trail 11 ascends quickly from the Ogle Lake valley to the Knobstone Escarpment and leads deep into the western section of the lush forest of Brown County State Park in Indiana.
RELATED: The Best Hiking Trails in Brown County State Park, with Maps and Rankings
Trail 11 (Vollmer Trail) Interactive Hiking Map
You can use this interactive map at the trail! Here's how
Download map GPX file
Trail 11 (Vollmer Trail) map GPX file
Directions
Trail 11 (Vollmer Trail) trailhead. From the park's west gate entrance, head east on W Gate Entrance Rd 3 miles to Ogle Lake Rd. Continue south 1.5 miles to the Ogle Lake parking lot. From the north gate entrance, head south on Brown County State Park Rd for 2 miles. Continue onto Horseman Camp Rd for half a mile, then turn a slight left onto Ogle Lake Rd. Follow Ogle Lake Rd 1.5 miles to the parking lot. The Trail 7 trailhead (which feeds into Trail 11) begins at the steps leading up to the Ogle Lake dam.
---
Total Distance
2.7 miles one way
Cost
$7/vehicle (in-state), $9/vehicle (out-of-state)
Dogs
Allowed on 6-foot leash
Sun exposure
Dense tree canopy
Flora/fauna
Copperheads, timber rattlers, ticks
---
Hiking Trail 11 (Vollmer Trail)
Start out on the Trail 7 trailhead and follow the path south across the dam at Ogle Lake.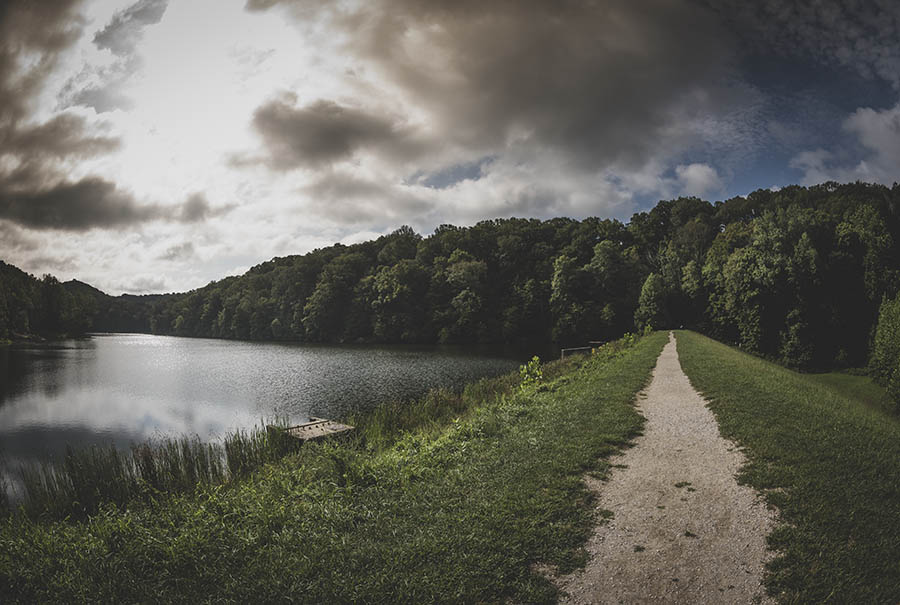 Once across the dam you will see a sign for Trail 11, also called Vollmer Trail. It was named after Bob Vollmer who was a long-time Chief Surveyor for the Indiana Department of Natural Resources and retired in 2020 at the ripe age of 102.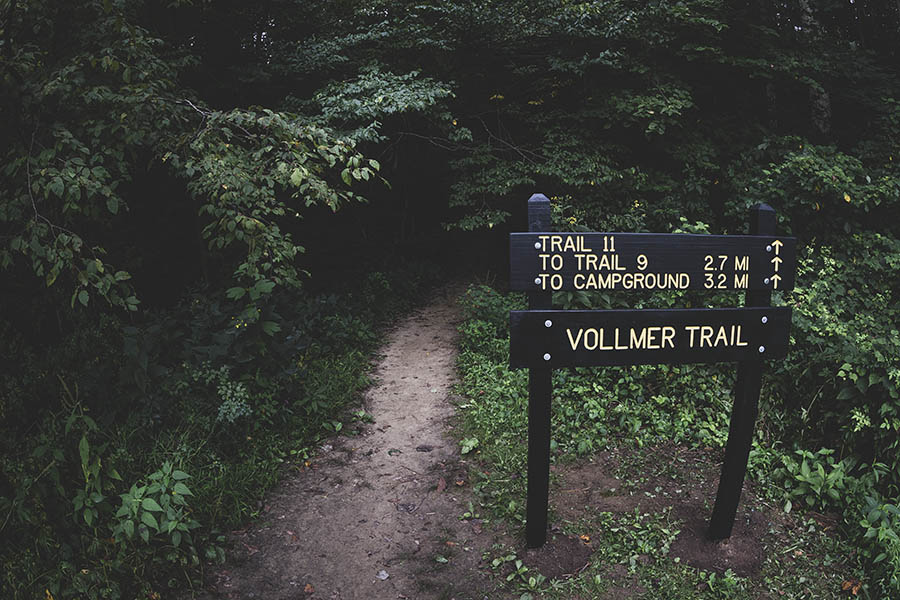 From here the trail begins to climb immediately up the Knobstone Escarpment, gaining 150 feet in elevation over the next half mile before plunging down the other side into a ravine.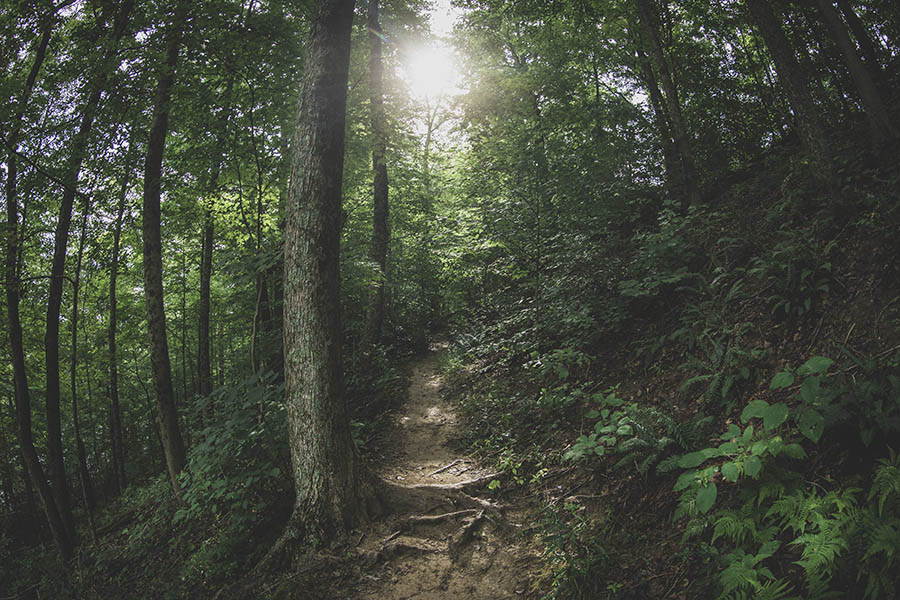 Snaking through the lush Brown County forest, you'll again climb and descend another ridge and pass the forgotten Dogwood Lane – it exists only on maps – which connects to Hillside Drive. Out here you'll be lucky (or unlucky depending on opinion) to see another soul.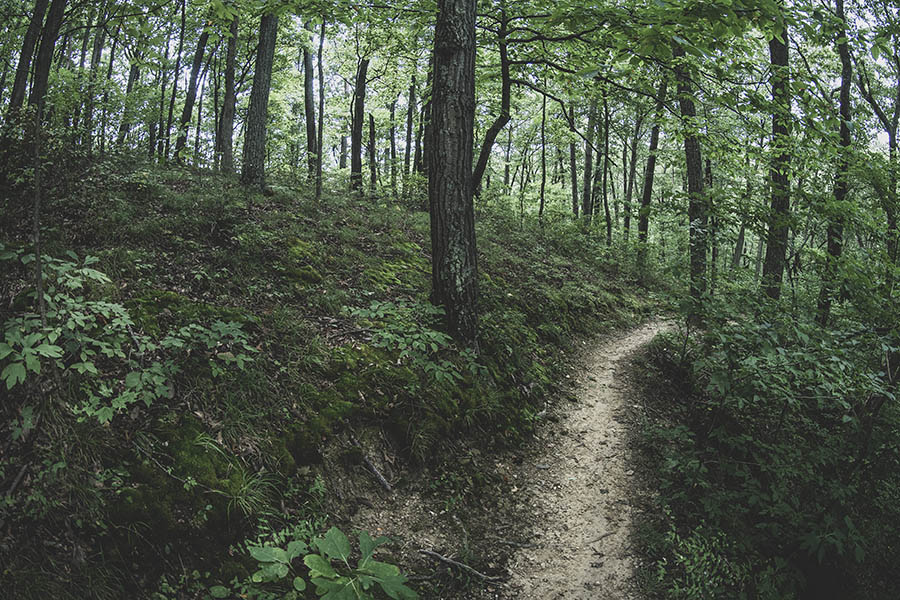 At a little over two and a half miles, Trail 11 ends and connects at the top of a ridge with the Trail 9 loop. Heading west will take you to Taylor Ridge Campground where there are vending machines and the most immaculate park bathrooms I've ever seen. Taking the eastern route will entail descending into yet another ravine before looping back.
At around 3 miles, the Trail 9 loop will add considerable time and distance to your day hike, but if you've ever wanted to do it, this might be your best opportunity. Unless you're camping at Taylor Ridge, there is no visitor parking at the Trail 9 trailhead.
Use this map on your hike!
Load this web page on your phone while you still have service.
Then, tap the arrow icon on the map to show your current location and follow along.
Tap the layers icon to switch between topo, satellite and other helpful map layers.
To save battery life, put your device in airplane mode. GPS still works even without service!
PLEASE HELP US OUT!
If you enjoyed this free article on hikingillustrated.com, please consider
purchasing anything on Amazon via our affiliate link at no extra cost to you.
Related Posts